3/25 - G.O.M.C. UPDATES
We have quite a few cases in our "boneyard" and will continue to keep updating cases we have in stock on that page. Here's a production box that we're selling at a discounted price. For any questions and pricing on this case send us an email to info@gomc.tv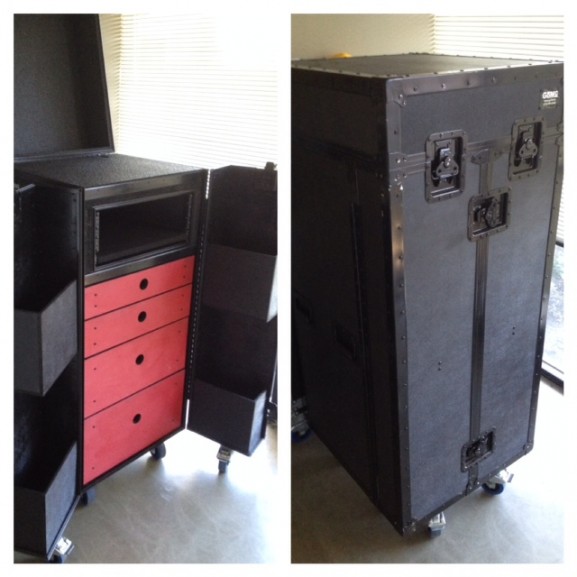 Our good friend Scott Shiflett from Face To Face and Me First and the Gimmie Gimmies dropped by to pick up a new Les Paul guitar case. Standard black abs laminate with a custom bright blue velvet wrapped insert. We have a few more Les Paul cases in stock, pick just about any color for your insert that suits you best!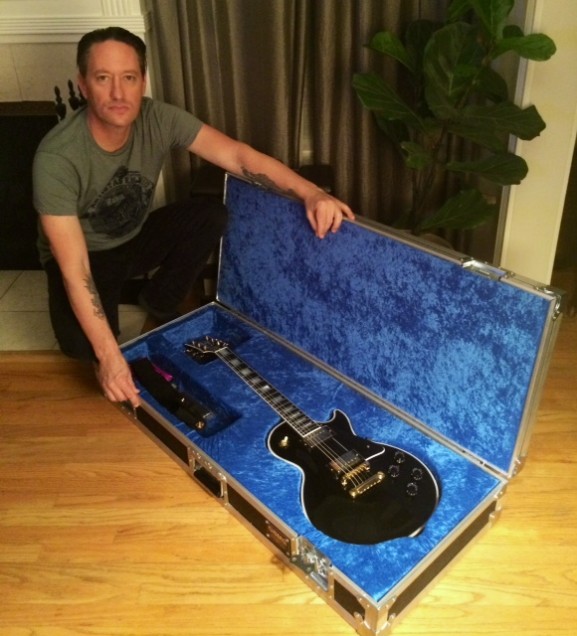 TMG guitars recently moved in next to our shop, built them this nice body and neck rack. Have had some inquiries about these from many other guitar companies as well. If you're building away in your shop and find it hard to keep organized, let us build one of these for you. TMG guitars love them! And you can check out their great guitars at www.http://taylormcgrath.com and on instagram http://instagram.com/taylormcgrathguitars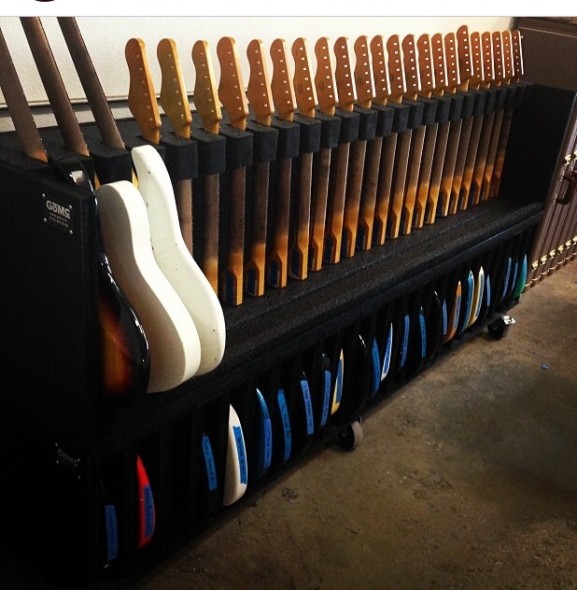 Have a crazy or even simple design in your head that you want to visualize but can't quite draw it out on paper. Leave it to us, we'll handle it. Send us any ideas you may have, we'll help design it and put it to paper before we even start building your dream case. Knowing exactly what you're getting before you commit is something we take pride in. We want you to have total confidence in us during the simple process of ordering cases through us. We'll sketch out to scale exactly what you're looking for, no matter what the design is and build your perfect case for any studio or road gear. Send us an email to info@gomc.tv for designs and coming up with your idea for your case.